Topic: Thunderball S.P.E.C.T.R.E. Tow Sled
OPERATION: THUNDERBALL S.P.E.C.T.R.E. TOW SLED
In 1965 SPECTRE'S plan for world domination was thwarted by Agent 007 James Bond leading an underwater squad of Para-Marines against a legion of SPECTRE agents led by Emilio Largo.
A captured M.O.S nuclear bomb was guarded by teams of SPECTRE divers being pulled along by the use of self-propelled tow sleds with twin-mounted compressed air spearguns.
These tow sleds were manufactured by Jordan Klein whose job as 'Director of Underwater Engineering' was to provide the underwater props used in the film.
Originally there were 14 of the sleds built for the production company of which now only two exist. One of them is owned by the Ian Fleming foundation and is currently displayed in a Bond exhibition tour while the remaining one was owned by Jordan.
In 2005 I attended the New York National Boat show held at the Jacob Javits Center in New York hosting "the Boats of Bond' exhibit. Many of the actual vessels used in the films were displayed by the Ian Fleming Foundation.
Upon seeing the tow sled on display I noticed that the spearguns mounted on the sled were not the same as the ones used in the film.
In 2007 I met Doug Redenius (Vice President of IFF) at Hofstra University while attending a Bond symposium and alerted him of that fact. I advised Doug that I had acquired the correct spearguns that were used in the film and he contracted me to supply them with resin copies. Doug contacted Jordan who confirmed they were the correct ones as were used in the film. These duplicates were supplied to the IFF who proceeded to mount them on the tow sled they had acquired and currently on display at 'The Bond in Motion Exhibition'
I was later contacted by Jordan who also requested a set be provided for him to use on the last remaining tow sled from the film.
Jordan recently sold his sled to 'Prop Store' (http://www.propstore.com) who will be putting it up for auction in their upcoming auction catalog.
In closing, I am proud to say that the only two surviving tow sleds used in the film are now mounted with my copies of the correct spearguns and are ready for action should SPECTRE decide to try to once more face Bond in an underwater battle.
Ed Maggiani – TheSpyBoys.com
This is the Tow sled prior to having the correct spearguns mounted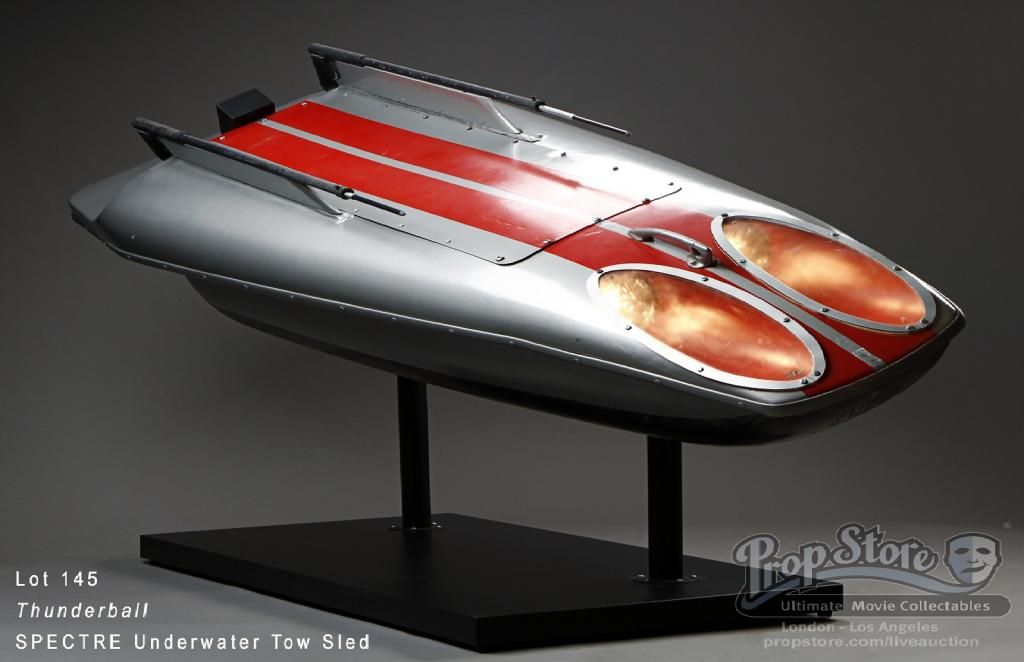 ,,,and here she is ready for action as if she came right out of the film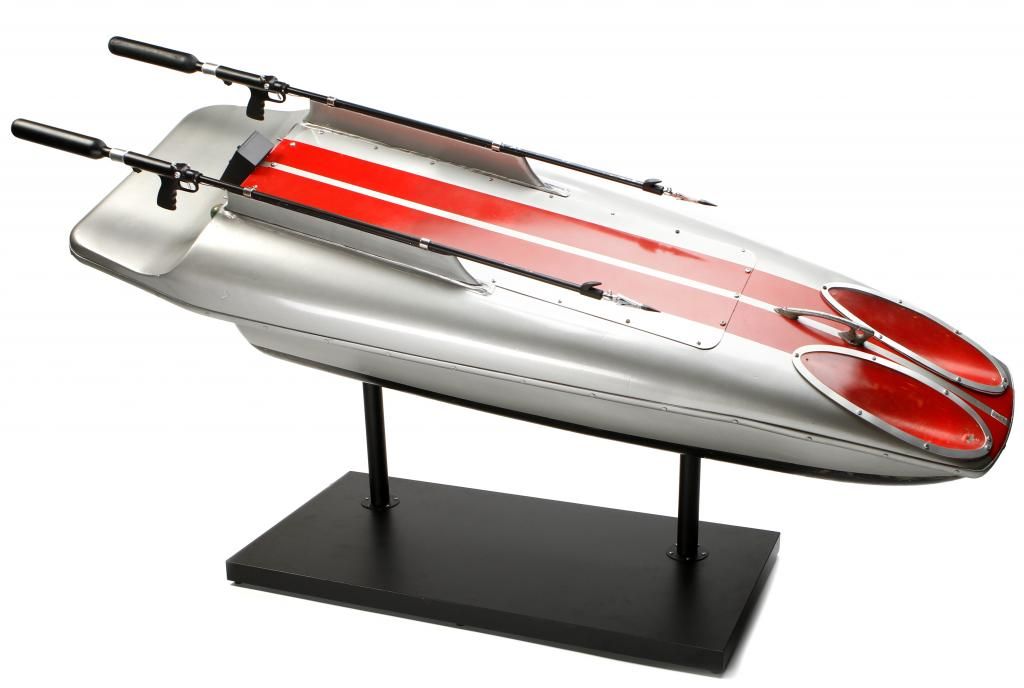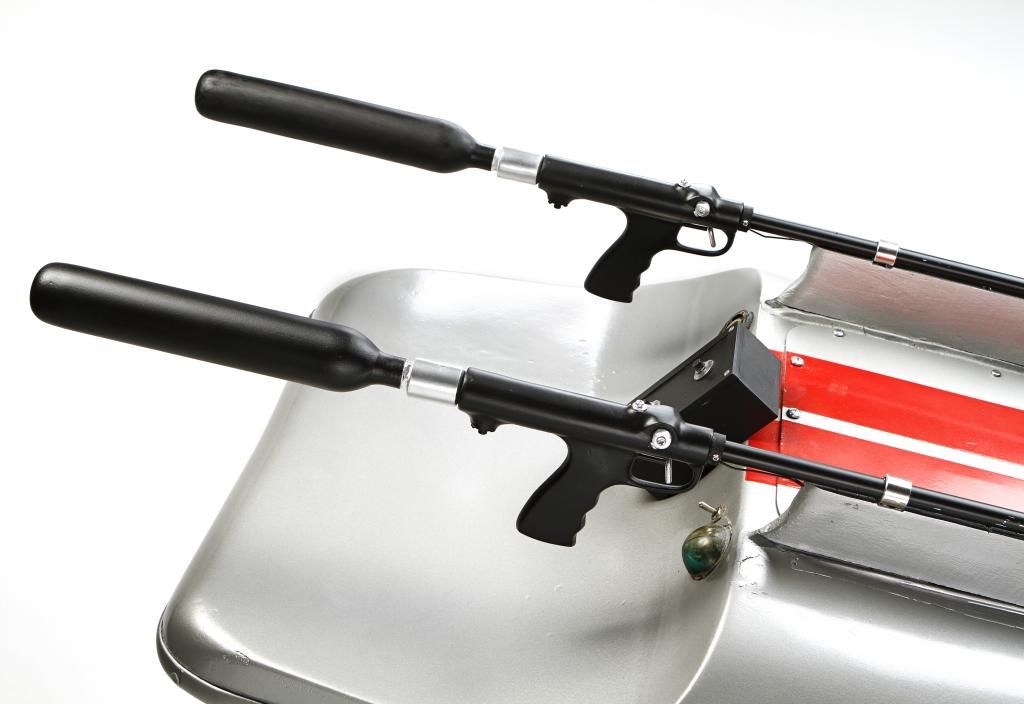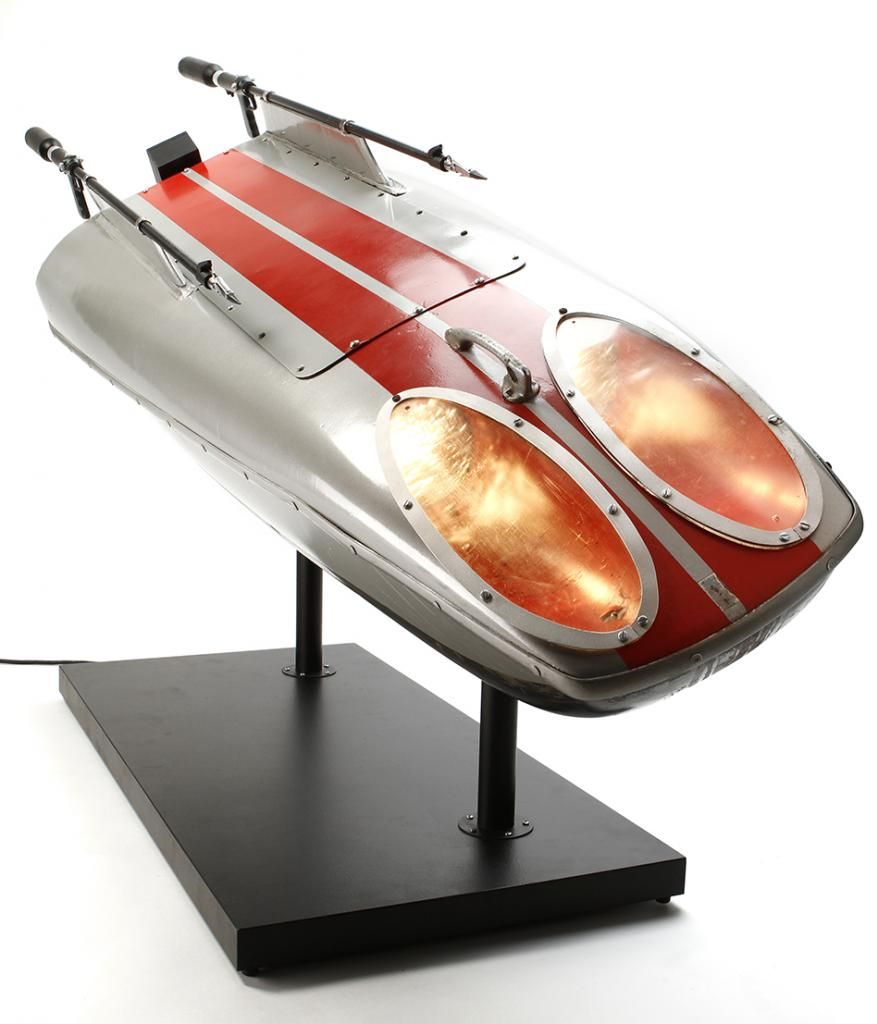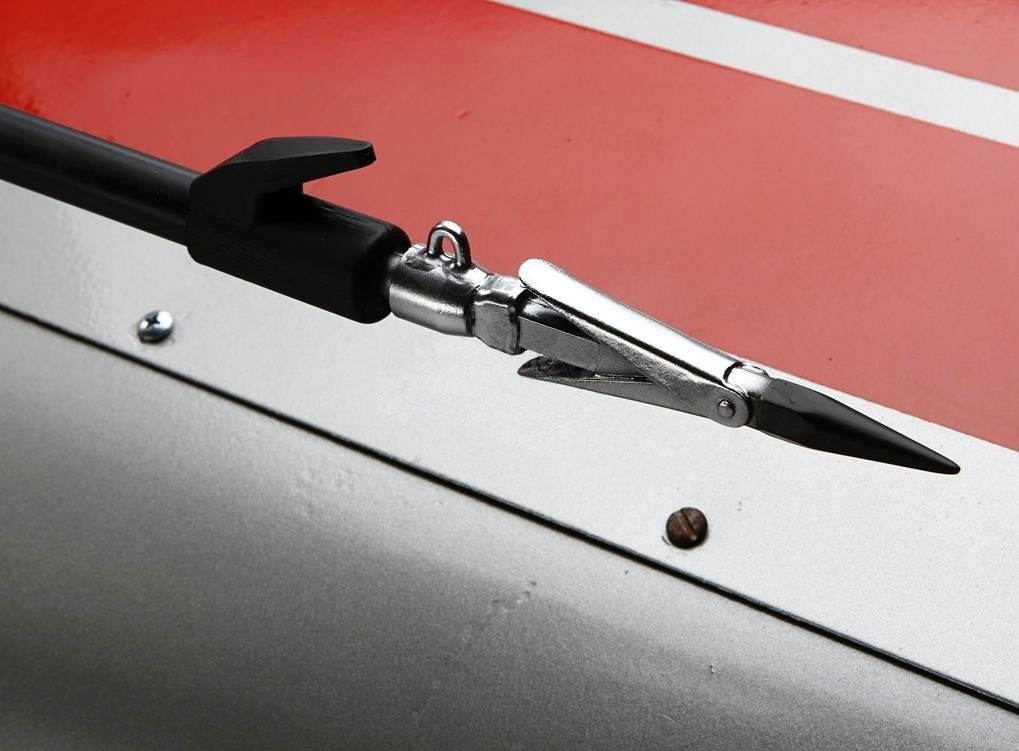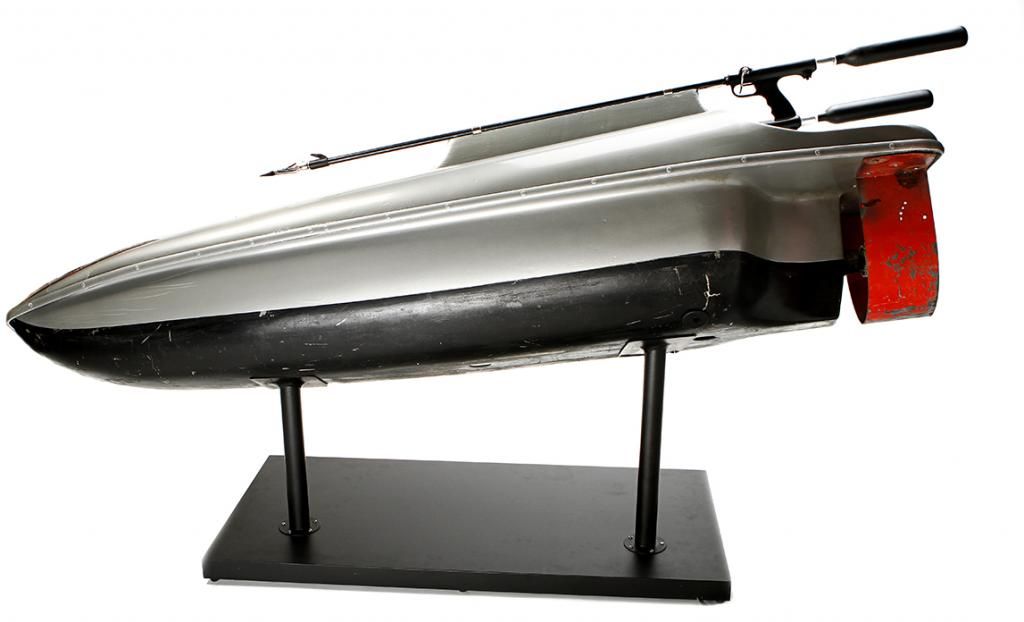 Here are some pics of the speargun replicas I supplied to the Ian Fleming Foundation.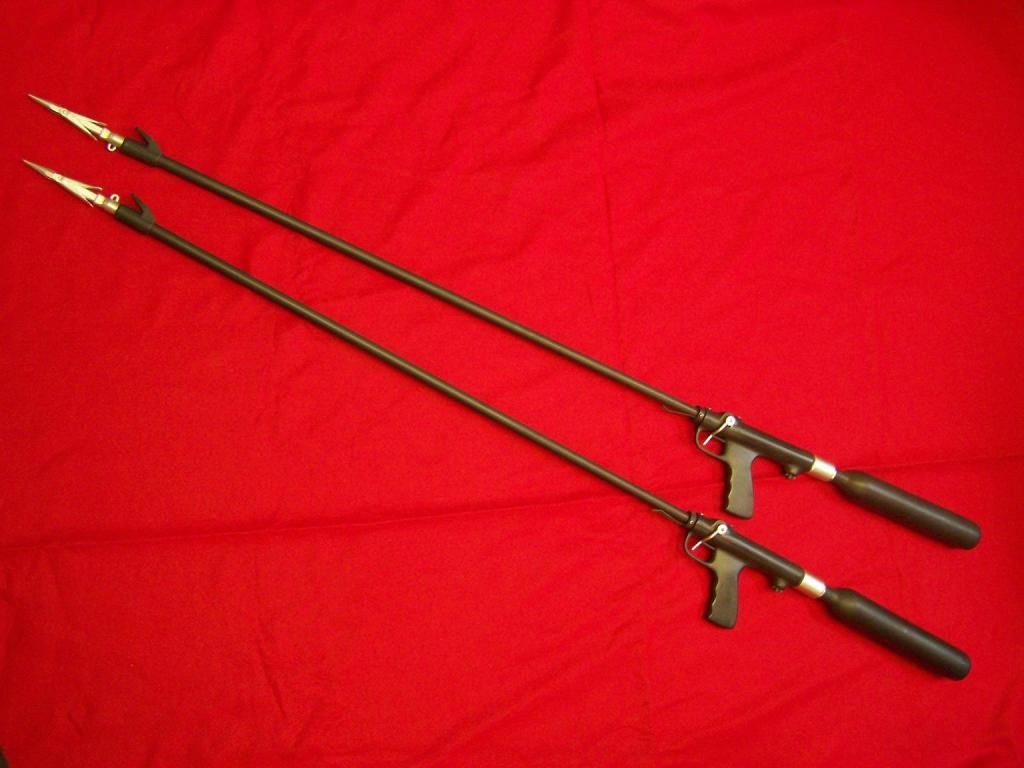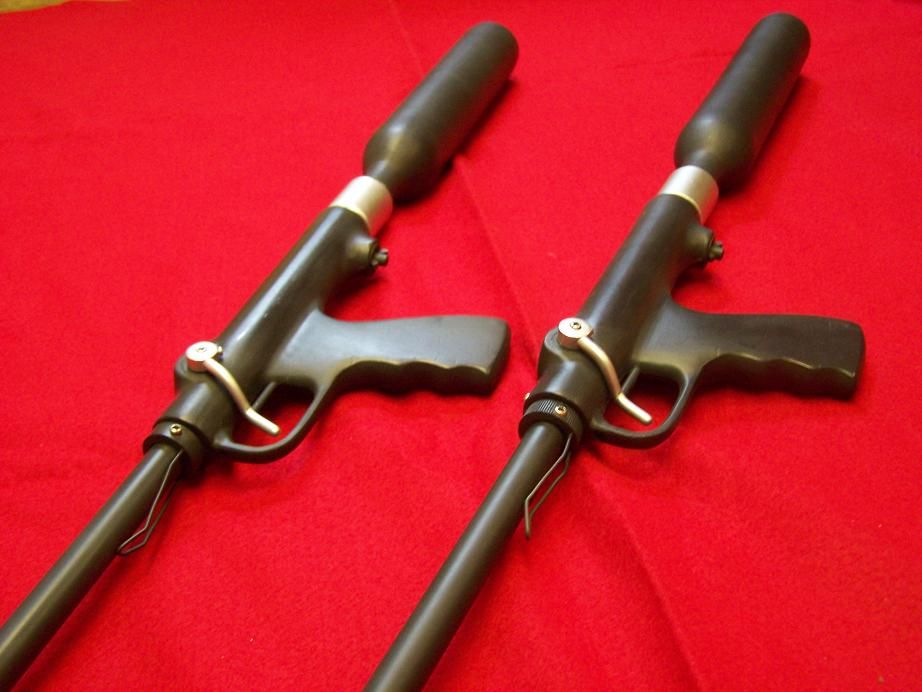 I am currently producing the short barreled version used by the Aqua Para-Marines as well Bond himself.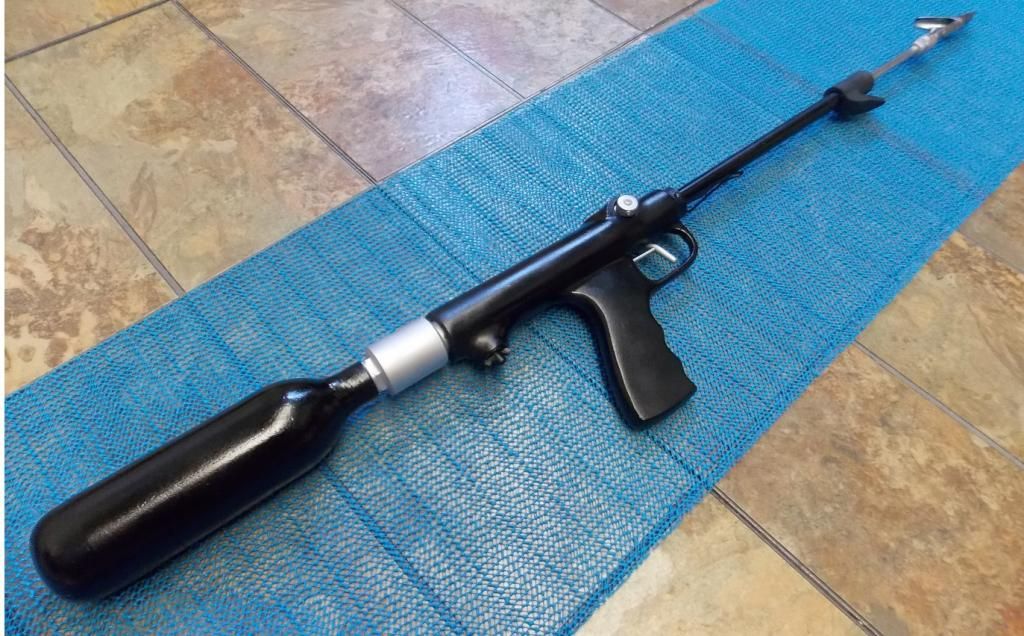 Last edited by thespyboys11 (7th Sep 2014 11:26)