The 60s Bond Rivals (2): Harry Palmer
Barbel
Scotland
Posts: 32,023
Chief of Staff
Harry Palmer
Before going any further: that isn't his name. Len Deighton's series of spy novels which began with
The Ipcress File
are told in the first person by an anonymous narrator who in the course of the stories uses several cover names (eg Edmond Dorf, Liam Dempsey) and specifically says at one point "My name isn't Harry". Part of the advantage to Deighton in this is that some of the books (eg
Spy Story
, where the agent's cover name is Patrick Armstrong) could therefore be plausibly denied as being about the same character... though IMHO they are. Whether or not it's accurate, for convenience I'm going to use the Palmer name here.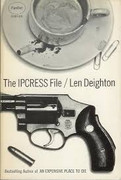 The main attraction in reading the Palmer novels is the main character and his attitudes to authority, the English class system, and the world of espionage. He's witty, observant, and more sixties than four Beatles in a Mini. Deighton's plots are so convoluted that they're seemingly impenetrable at first and are set in a world of Civil Service memoranda, paper clips, committees/departments/offices at direct odds with James Bond's environment. Palmer squabbles with his boss over expenses, gets told which desk to use by the office dragon, and gets bored filling in forms.
The Ipcress File
was a huge success, leading naturally to sequels and the film rights being sought after. Those were obtained by one Harry Saltzman, a name which should be instantly recognisable to Bond fans, but
why
he wanted them is a story in itself.
There were many differences between Albert R. Broccoli and Harry Saltzman, but the one I find most interesting is this: once they had produced
Dr No
Broccoli devoted the rest of his life to filming the works of Ian Fleming* while Saltzman kept busy producing other movies such as the Harry Palmer series and
The Battle Of Britain
. His successes were mixed and by the mid-70s he had bankrupted himself with his non-Bond ventures.
Back to
The Ipcress File
. Having bought the rights, Saltzman hired director Sidney J. Furie with whom he had fallen severely out by the end of filming and to star he picked the then-rising (after his success in
Zulu
) Michael Caine. To this day, I cannot read Deighton's books without picturing Caine as Palmer and hearing his voice saying the lines: it's a superb piece of casting.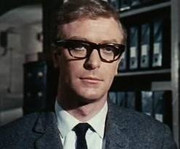 There's an oft-told story of Caine and Saltzman deciding on a name for the anonymous character- they wanted a dull, boring name and Caine picked "Palmer" after a boring schoolmate. Saltzman agreed, and asked Caine for the most boring first name he could think of- Caine blurted out "Harry"...
The film, as with its parent novel, became a huge success as a sort of "anti-Bond" adventure, deliberately stressing the commonplace and mundane in contrast to Bond's lifestyle. It was followed by
Funeral In Berlin
which is perhaps the best of the series and
Billion Dollar Brain
, my personal favourite. To make these three movies, Saltzman called on the services of many of the Bond team- John Barry, Maurice Binder, Guy Hamilton, Ken Adam.... the list goes on. The fourth film planned (
Horse Under Water
) was never made.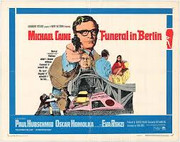 In the 70s, an independent film of
Spy Story
was made. Directed by Lindsay Shonteff, the budget was miniscule and the lead was played by one Michael Petrovich.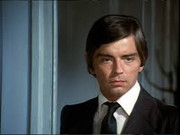 Caine did return to the role of Palmer in the 90s, in
Bullet To Bejing
and
Midnight In St Petersburg
which were pale shadows of the originals- although there is one splendid joke which I won't spoil here, concerning the parentage of Caine's co-star, one Jason Connery. The films were poorly promoted and Caine had problems with the producers (who wanted to sell them direct to TV while he had understood they were to have been theatrical releases).
* The sole exception was a prior commitment to a Bob Hope vehicle
Call Me Bwana
, filmed immediately after
Dr No
which today is best remembered from a poster featuring co-star Anita Ekberg which can be seen in
From Russia With Love
.