Becoming a Bond Girl
VesperMelograno
The South
Posts: 901
MI6 Agent
My favorite Bond girl is Elektra King. She by far has my favorite jewelry and clothing of any Bond girl. I have been on a quest for earrings like hers.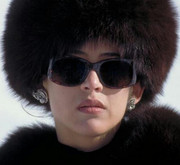 It has proven to be more difficult than expected. Then my Aunt gave me a pair of earrings from my Grandmother that are very Elektra. They has a strange backing that hooks on to you inner ear so if you are missing an earlobe you could wear it. Besides the shape and backing it looks like colors she would wear and would go well with her ski suit.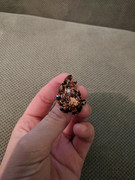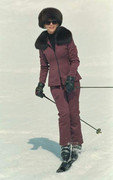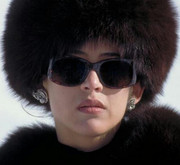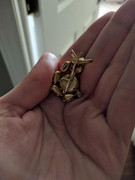 I started thinking about what I would wear these earrings with. As a side note I collect cut minerals that are "deadly." I gave some that are mildly radioactive or composed if some kind of poison but are in a stable state (we all have hobbies
) In my gem search I found a kind of Garnet that has trace amounts of aspestos which gives it it's color.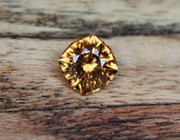 It is excessively lame but I was very excited because one it works with the earrings, and two it is something warped that she would wear. She seems like the type who likes rubies but would be much more pleased with something that, in theory, could hurt you.
More of her earrings.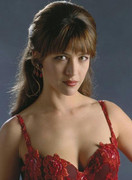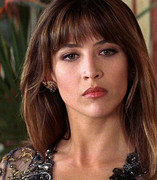 Here is her official Swatch... She would not wear this. Ever.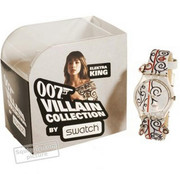 I've always wanted to have Christmas in Turkey