My Bond prop collection.
propcollector22
Lake district UK
Posts: 61
MI6 Agent
Good evening Mr Bond fan…I've been expecting you!
My name is Paul, I have 2 jobs, 1 building Submarines for the government (not as exciting as it sounds) and semi pro magician (with wedding fatigue as 19 under the belt and 10 to go!)
I worked 10 years at the local theatre on the props team, hence my interest in props.
Ever since my dad took us to see 'The spy who loved me' and Roger Moore (Rick Sylvester) came off the cliff and the parachute opened and everyone in the cinema stood up and clapped, I think a Bond fan was born.
I thought I had way too much stuff till I saw David Zaritsky's collection (David if you're reading this…would you like to adopt me?) then decided I need more things! My house is actually like a museum and there is no room left to hang anything new. (other obsessions are Back to the future and batman) Full collection is on RPF.
Let's start off with B25 then! How many amazing pics and videos of production are out there? I've been saving them all and had them made into a book by free prints (great app cheap way of doing a book)
I've wanted a real clapperboard for as long as I can remember, but there too expensive so get the local graphics people to copy these. I believe Dan has signed the black one for me!
One of the crew members donated the sunset scramble t shirt to me so I'm hoping this gets posted real soon! The crew have been in there for months working really hard building the sets, working pre-production so I don't buy all this ' its chaos' nonsense in the press, keep up the good work crew.
1 last thing I did get my rubiks cube in a jar made by a fellow magician into Q's workspace so I'm praying it makes the final cut and is the first screen used prop to start my collection of B25 off.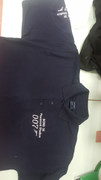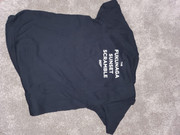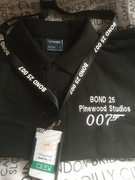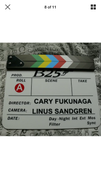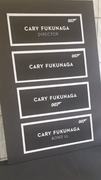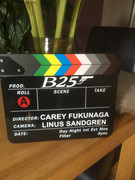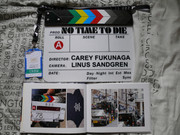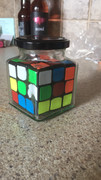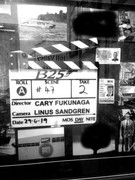 Paul
(no money left now...send food parcels)