No Time To Die Omega Ltd Editions
Asp9mm
Over the Hills and Far Away.
Posts: 6,724
MI6 Agent
As we all should know now, there are at least two watches being worn in the next film. One of which I've had close up and personal experience, and it's that that I want to discuss here. Although going off on an tangent is welcome too, as it's the forthcoming limited editions this thread is meant for.
Now with the new Bond Seamaster 300 that we've seen on Bond's wrist. Like Spectre, we have something specifically made for the film. Brown dial, brown bezel on a 'mesh' strap is alone something different. But for wristwatch fans, and indeed, HMAF folks, the inclusion of the MOD broad arrow symbol on the dial really marked this out as something different and cool, maybe even suggesting it was Bond's issue watch when he was in HM Armed Forces.
And we get on to the Limited Edition. And we know this will happen, but I think we are going to find a problem here. And that problem is the broad arrow on the dial. This symbol is British Government owned, and they are exceptionally strict with those who allowed to use it. Anything with this stamp, means it is Government owned. Not even Bremont, the first Official maker of HMAF approved watches made specifically for the public, are allowed to put this on their watches as they do not supply HMAF and therefore are not Government property. They are allowed to use the heraldic arms of all three services, Royal Navy, Army and Royal Air Force. But certainly NOT the broad arrow, which Bremont really wanted to use for obvious reasons.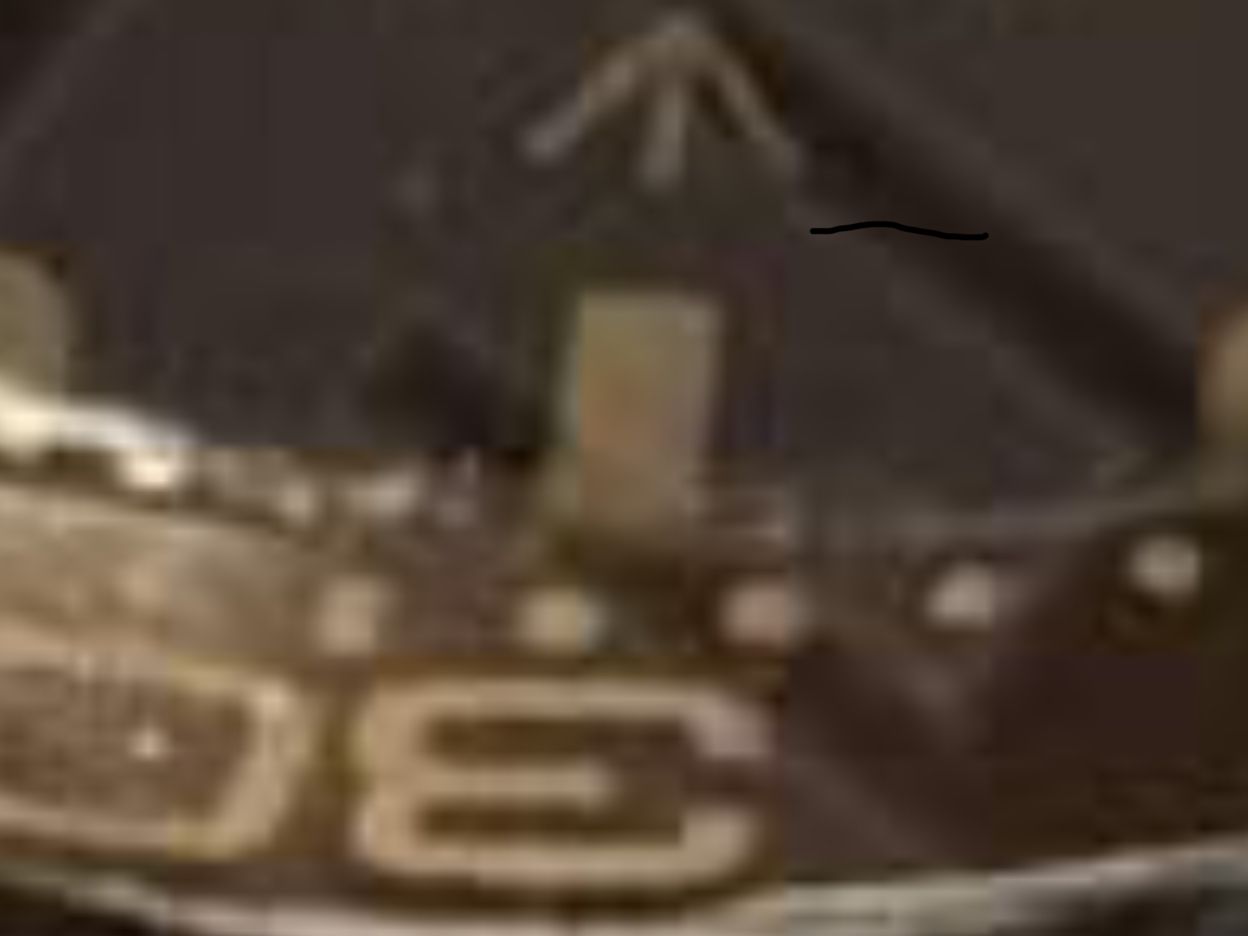 So where does this leave the screen accurate Limited Edition Omega? The screen used watch has an exact reproduction of the British Government owned broad arrow symbol on the dial. Will they flaunt trademark law and use it, or will they use a similar, but not exact symbol for their limited edition? If the latter, it will be disappointing, but if it's the former, there may be repercussions. Just that one symbol on the dial holds a great interest in the watch for me, vile as the dial and bezel may be in that chocolate brown colour, but the addition of the broad arrow adds an extra dimension that has made ordinary and ugly watches through history vastly sought after and stratospherically more valuable and important.
..................

...............