Topic: FS: TOM FORD Fit A Midnight Navy Shawl Tuxedo 38R SOLD
For Sale: 2016 TOM FORD Grosgrain Windsor Midnight Navy Shawl Tuxedo Suit 38
Fit A Windsor Fit
D Premium Range Super 120s 100% Wool
Midnight Navy with 100% Mulberry silk grosgrain shawl lapel
Adjustable side tabs on waist with curved slash pockets
Dual Side vents
Milanese Buttonhole (stitched by HAND!)
Hand crafted (cut) slanted and blunted barchetta pocket
Roped Sleeveheads
4 button cuffs (not yet fully finished)
NO REDLINE or CUT Tags!
Comes with original TF garment bag (no hanger though)
Made in Switzerland
Measurements of jacket (taken off of actual jacket laying flat with one button appropriately buttoned)
Chest (armpit to armpit across front): 20.5 Inches
Sleeve Length from shoulder seam down arm to outside end of cuff: 25.5 Inches
Shoulder seam to shoulder seam horizontally across the back: 18.5 Inches
Back Length from the BASE of the collar at seam down back: 30 Inches
measurements of pants (taken off actual pants laying flat)
waist (hip to hip horizontally across top): 16.5 Inches with approx. 1.5 to let out
Inseam (from crotch seam down to end of leg): approx. 31.5 Inches with 3 inches to let out
Front Rise: approx 11 inches
Actual leg opening: approx. 8.5 inches
A truly stunning piece. The iconic midnight blue dinner suit. Purchased in 2016 from Bergdorf's, this piece was worn once. The sleeves are unfinished (rather that they do not have functional cuffs installed making it ideal for altering). Can be taken to any local TF for them to adjust the sleeve and install functional cuffs.
Color is slightly darker in real life (everyone should know how much a pain photographing blues are)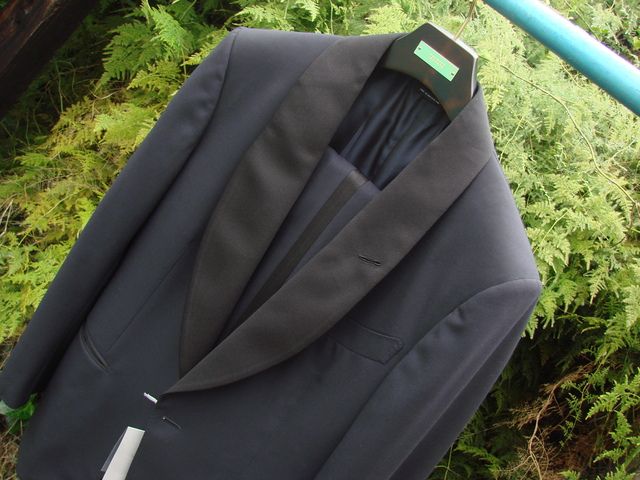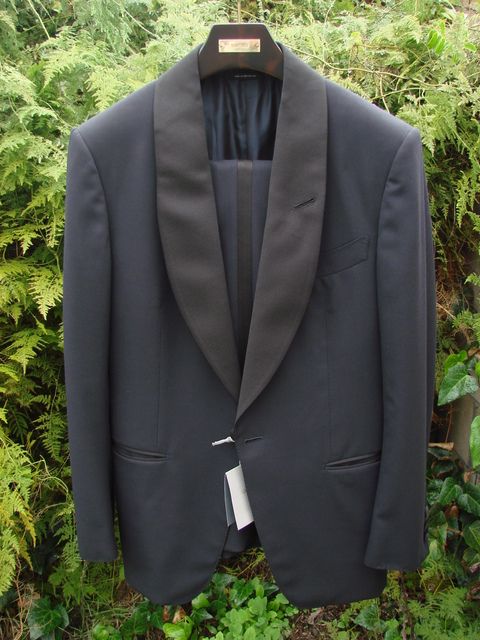 with flash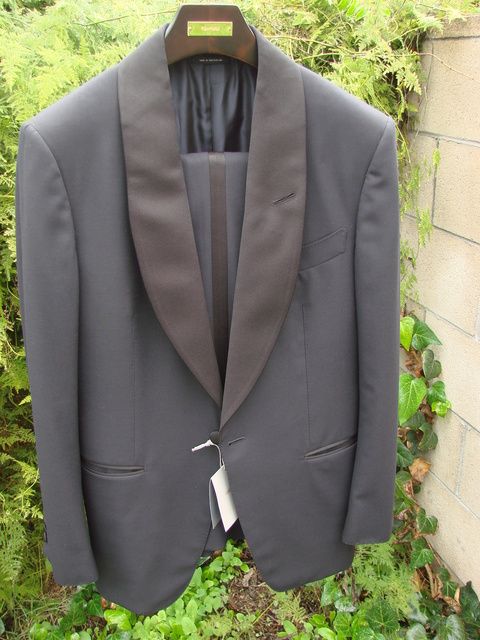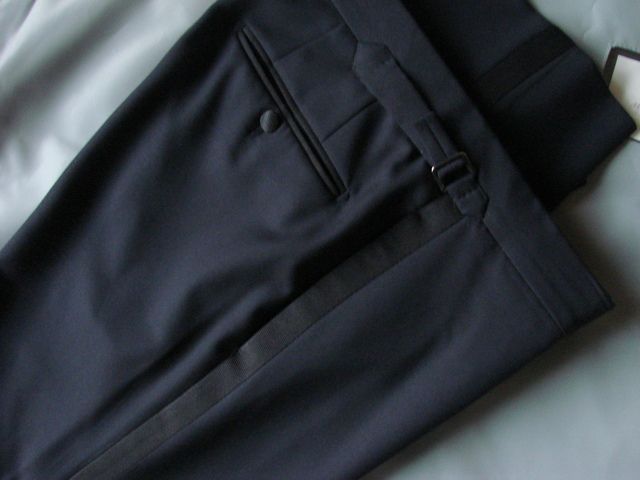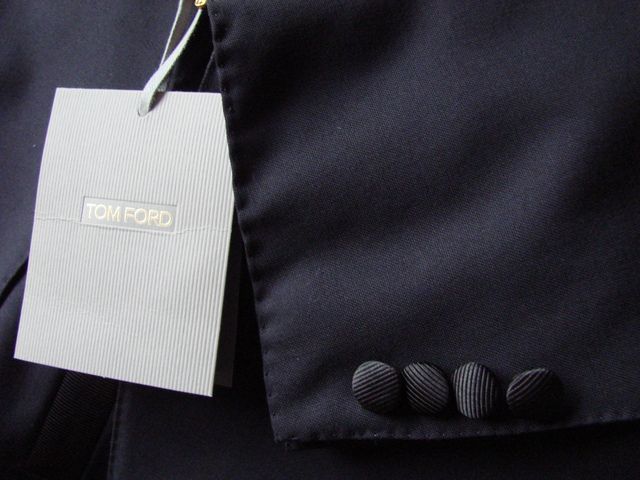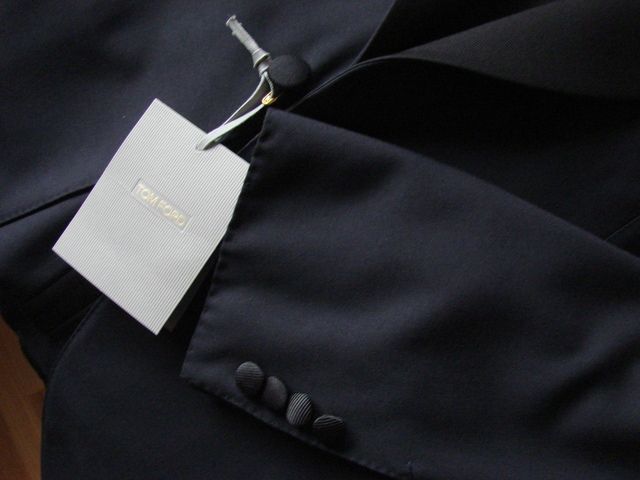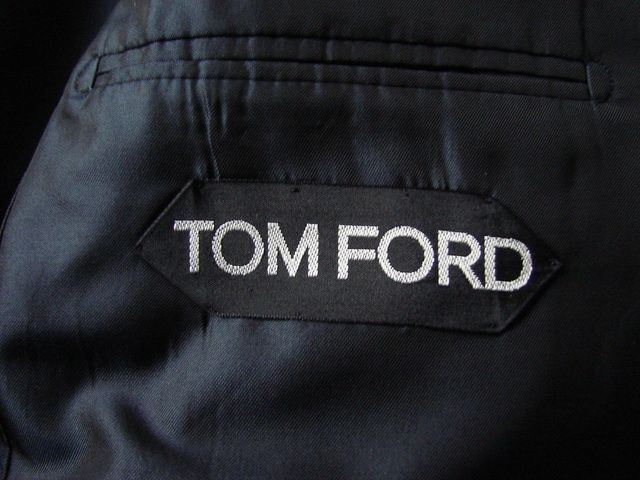 All pictures are of the actual suit for sale.
SOLD
Check and then double check measurements and inspect all posted pictures because ALL SALES ARE FINAL! Once its yours, then its yours.
INTERNATIONAL SHIPPING
Will gladly ship international but it wont be cheap AND WILL BE EXTRA. Serious inquiries, message me for a quote!
Last edited by Returningson (27th Feb 2017 15:59)