Topic: Natalya is the best modern-day Bond girl
By modern day I mean post-TMWTGG where we started to get Bond girls who had stronger back stories, stood up to Bond and at times - kicked ass. I would argue that Pussy Galore is the best Bond girl of all time, but looking at the more modern entries. Natalya gets my vote.
The strongest elements to Natalya's character is that she begins as a survivor and witness of the plot setup. While I've got criticisms of how much this sequence is dragged out, the set-up is excellent for the characters. Suspense of their meeting is built up - she has to help Bond. She has moments of giving up, but keeps ploughing through to hide and to get out. She's then given the layer of complexity out of loyalty to friends and to her country and just a general confusion despite her strength and independence.
One of the best elements is her chemistry and trepidation with Bond as a character. He's allowed to do something to a point - then she won't allow him to fully take over. He really has to win her over and this is essentially over the course of the whole film.
This is of course all aided by the chemistry between Brosnan and Scorupco. The best chemistry of all his movies and the best chemistry since TSWLM and before that - Goldfinger.
It also helps that Izabella Scorupco is utterly gorgeous and does not seem out of place within the settings and the films. They dress her down, we never see her made up or trying to be something that she's not - she's not made to be way to unrealistically glamourous. She is always playing the character that suits.
Look at these two: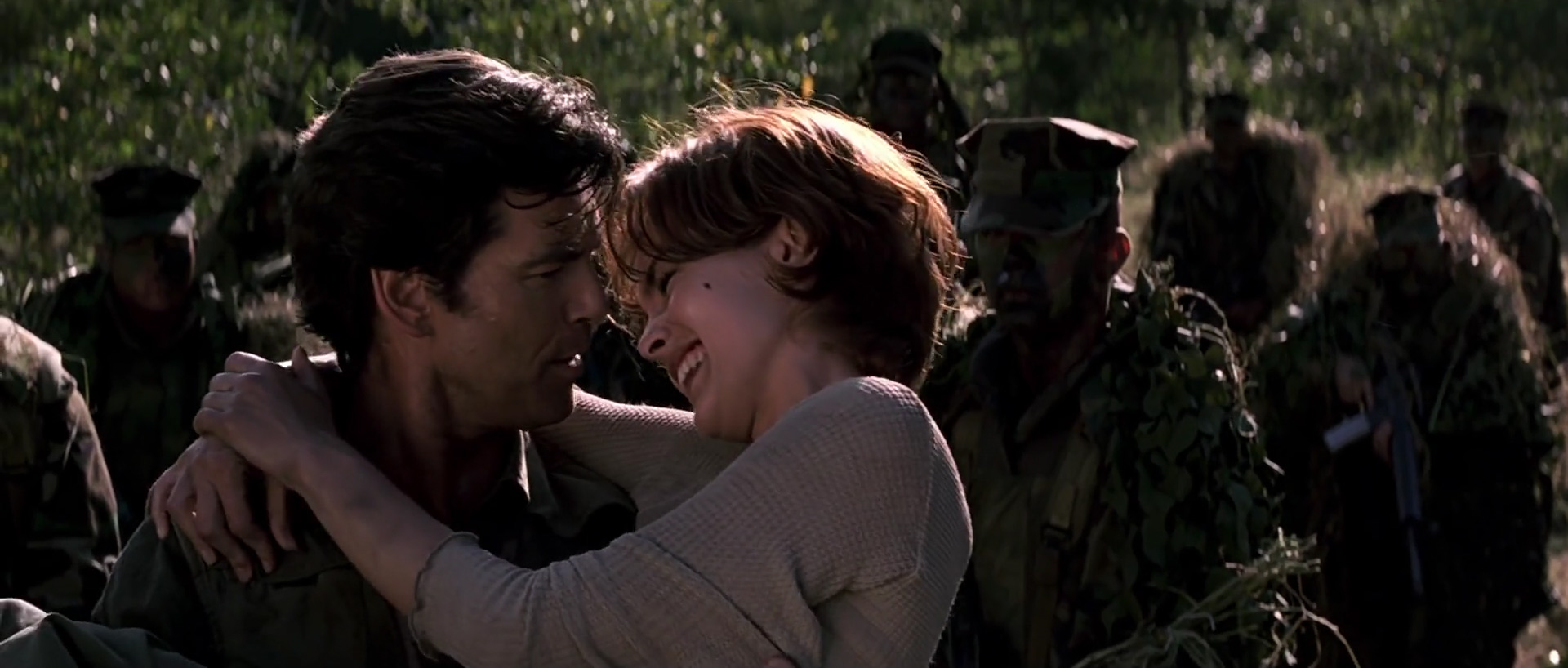 What does everyone else think?
1. TWINE 2. FYEO 3. MR 4. TLD 5. TSWLM 6. OHMSS 7. DN 8. OP 9. AVTAK 10. TMWTGG 11. QoS 12. GE 13. CR 14. TB 15. FRWL 16. LTK 17. GF 18. SF 19. LaLD 20. YOLT 21. TND 22. DAD 23. DAF.

"Family motto."