Topic: Spectre poster trousers found!
A very special delivery from Italy arrived and I wanted to share that I managed to track down a pair of the Neil Barrett trousers in the Spectre teaser poster (and possibly the movie finale)! You can see the correct pattern and the frogmouth pockets in my pics below.
This has to be my first proper "find" since starting to collect Bond clothing. Normally I've just bought items still available at retailers, but this is the first time I've had to hunt for something. This forum has taught me if you work hard enough, you never know what you'll turn up!
The trousers are from NB's Autumn/Winter 2014 collection. The code of the trousers is BPA140 series 1213.
I managed to stumble across this pair from an Italian retailer who carries overstock NB items. I've not managed to find any more anywhere in Europe. Because they are old season, NB or their stockists have not been able to track down any other pairs (even knowing the code). So just pure luck in the end.
And finally, after finding this pair and recontacting NB, I found out according to the tag, the pair I have is actually the sample from their showroom pre-collection. So they told me I'm very lucky as I've somehow got the original pants.
Cheers guys and thanks for letting me share!
Keith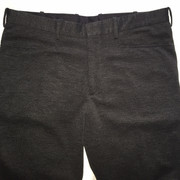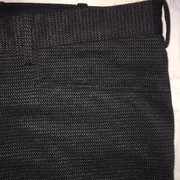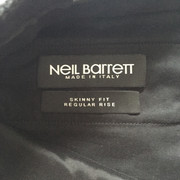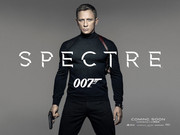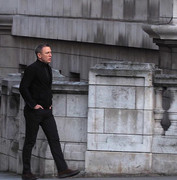 A closeup picture posted by a member here previously: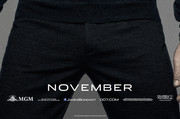 Last edited by kadd (5th Nov 2015 13:45)