Topic: The Dennis Wheatley (1897-1977) Discussion Thread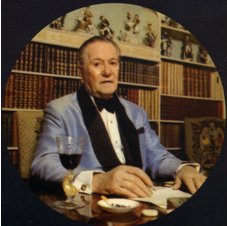 After a search I've discovered that there is no specific thread dedicated to the novels, non-fiction and autobiography of the writer Dennis Wheatley so I thought it would be a good idea to create one for members here to give their views on this author of spy novels, war novels, occult fiction and much more.
So this is the place to discuss the late great Dennis Wheatley.
Who'd like to get the ball rolling or should I say the skull?
Last edited by Silhouette Man (19th May 2019 13:18)