Re: No Time To Die wardrobe: possible spoilers
I swear I was joking when I said earlier Bond would be buying from Mens Wearhouse ....
Questions: I'm not the only one that thinks that these shorts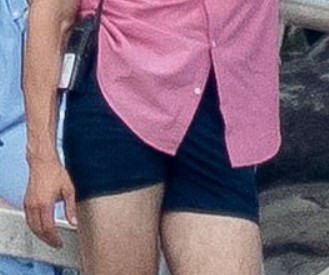 are different from these ones, am I?
And is that a zipper pull on the right side?