Topic: Tom Ford Tri-Colour Alternative
Now, I know that the collectors here and the purists won't be remotely interested and I'm sure that they'll point out that this isn't the same pattern...
But there may be somebody interested in an alternative Tri-Colour Tom Ford Tie which I think gives 90% of the style and to an untrained eye will really hit the mark!
It's an absolutely beautiful, genuine Tom Ford Tie anyway and it's not until you hold their ties in hand that the depth, sheen and beauty really stand out.
Anyway, for those who just might be looking for the style, here's the link to Mr Porter who are selling it at the moment...
https://www.mrporter.com/en-gb/mens/tom … 8716?ppv=2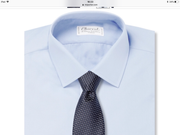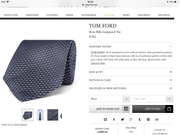 And just for comparison, the Skyfall Tri-Colour Tie...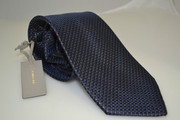 Last edited by UNCLE27 (8th Aug 2018 16:03)