NEW: SIS Skyfall Training Collection Available
tshold
Toronto
Posts: 149
MI6 Agent
Hi all,
I have just re-created some items inspired by the SIS Training gear as worn by Daniel Craig in Skyfall. We have created all the new items (except for the pants) with an embroidered SIS logo onto the front left chest to make everything as close to screen accurate as possible.
This shop and especially this SIS Training collection has been a passion project of mine since work slowed down and I've always wanted to create really accurate training pieces (sizing and design of the logo) as to what we see in the film... and I think I have achieved this goal here. I know the style of the shirt isn't exactly the same, but you'll definitely get a good feel of what was worn by 007 in Skyfall.
We're always looking for ways to improve future designs, so I'd love to hear your feedback.
SHOP HERE:
https://qbranchmedia.shop/collections/sis-training-collection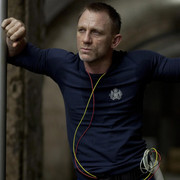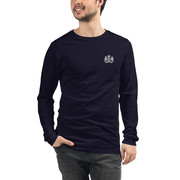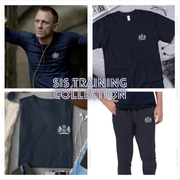 SCREEN WORN LOGO: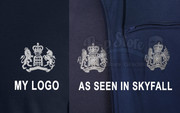 This is a screenshot of the actual logo from the SIS Training Kit as worn by Daniel Craig in the film that is currently being auctioned off. It's what I used as a reference. See mine on the left for a comparison.