golden gun
parfaitelumiere
Posts: 153
MI6 Agent
I remember my beginning in prop collection it was in 2010 and at this time I was thinking about purchasing a factory entertainment golden gun.
Finally I moved mainly to star wars prop collection, mostly lightsabers, and japanese swords.
But I still remember doing searches about the golden gun, gathering informations and starting drawings and design.
I purchased 2 genuine molectric 88 and 2 genuine waterman pens.
But recently I started more serious work on the prop replica, designing a full working lighter, with, I hope, genuine working flame and still assemblable as a prop part.
I also started to think about a working pen, with removable core and usable as a barrel.
As there are virtually no informations about how the gun is working, how to load etc, I will take some freedom about design, it will be possible to load a dummy bullet inside, and to keep accurate shape for each part, accurate to original parts shape, and accurate to assemblable version of the gun too.
Here are the things I found,
bullets, and cufflinks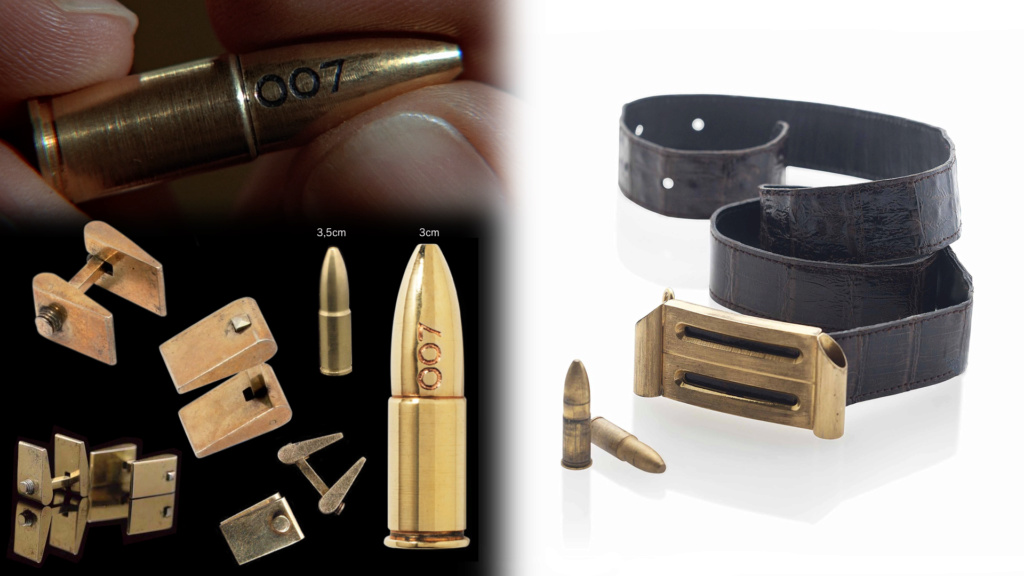 the only picture of the first prototype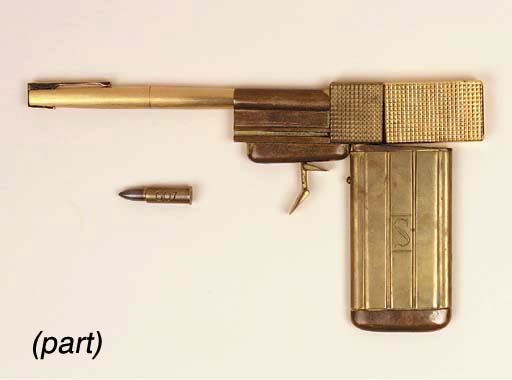 sadly, the only large picture of the static assemblable gun version, there is no picture of the other side, so , no way to know igf the cigarette case has a S engraving like the first prototype.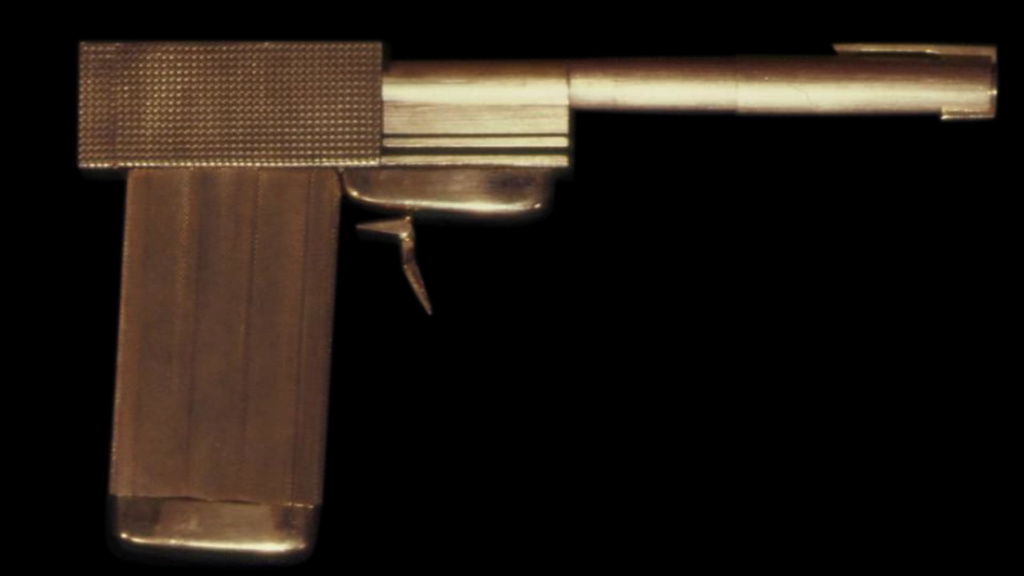 firing version of the gun, the version is a bit different, especially the pen.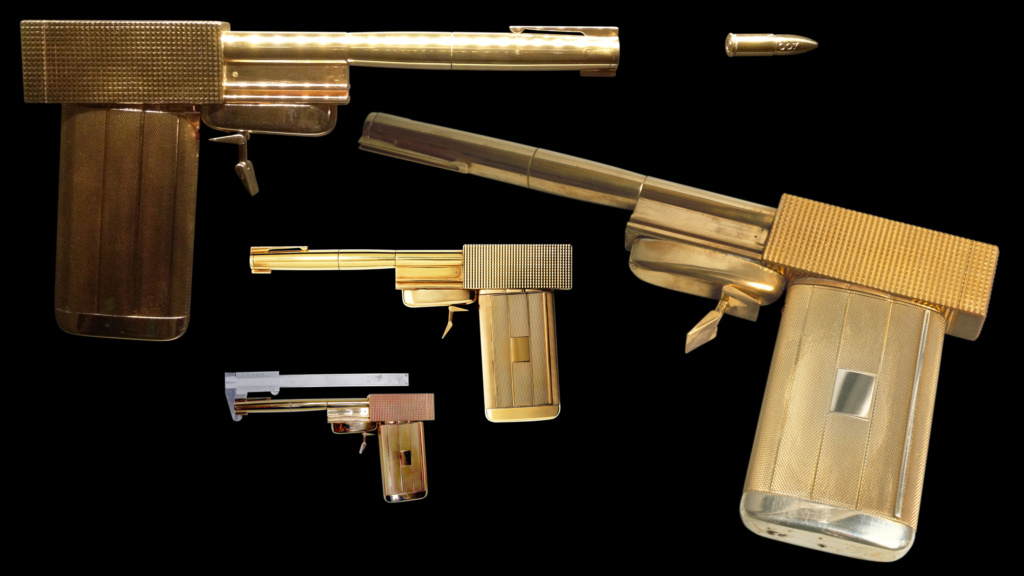 Here are my parts, for now real lighter and pen, and self made cufflinks: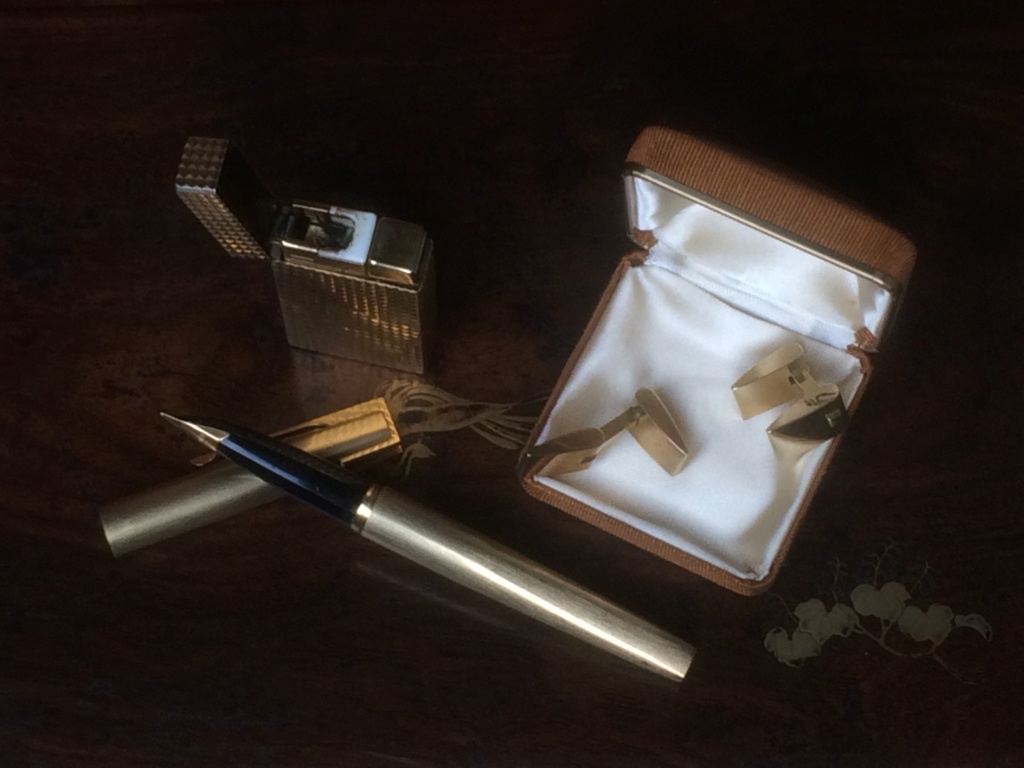 For them, I wanted the original prop design, meaning, really different from existing replicas.
Both cufflinks are functionnal, using a spring load system for opening.
The trigger cufflink is not finished yet, I have to order a specific bolt to finish it, the rod will be shortened a bit too, to match other cuffling lenght.
Here are cufflinks a few hours before the previous picture: