The Turnbull & Asser Grand Tie Project
The Bond Vivant
Seend
Posts: 1,126
MI6 Agent
Hello everyone.
Some of you may have picked up on a point that was raised during my Vlog about having a bespoke shirt made by Turnbull & Asser for The Bond Experience. The subject of reissues and recreations of rare Bond ties was raised by Liam De Vanney. The project is moving forward, and we are looking for examples of many of the ties from predominantly the Brosnan era., but 2 from Craig's era. At present, my colleague has been sifting through the T&A archive of swatches and samples, but sourcing the correct fabrics for each design after 25 years is not simple. Basically the archives begin to be dated from about 1992, but when you start going through them, you find similar designs to what you are looking for, but not exact matches. It appears that Lindy Hemming has seen a pattern that she liked, and then asked for it to be made in a slightly different pattern and colour. Hence, no swatch would then be kept of the custom design, leading to a gap in the archive. Out of the current Bond ties that T&A sell, there is no original swatch for either the Thames tie or the Die Another Day Circles tie. I suspect these too were custom made in those colours with Turnbull having to re-fabricate them years later by copying the tie fabric from a tie on the wall.
Hence, for most of the ties going forward, I very much see the best course of action being to replicate the fabrics from the original ties if we are fortunate enough to find a kind collector willing to lend a few to us for a short period, for the craftsmen to examine and then replicate precisely the original patterns and colours used.
By way of incentive, the collector would then receive a free example of the new production run to either keep or to sell on. There would only be, initially, 15 examples of the production run, and then after a year or so the ties would be introduced in Turnbull & Asser stores worldwide, at a rate of roughly 3 styles per year.
Finally, there is also the potential for a 'Making Of' book, which was mentioned in the last meeting at T&A. Hence, people who chose to assist with the project would be mentioned in the book. This is something that money can't buy, because you're effectively creating your own little piece of Bond legacy.
Below you will see a graphic highlighting the ties that we are looking for, and a list detailing the maker we attribute them to. We are also looking into 3 further Bond ties that were used for promotion between films, for Goldeneye, Tomorrow Never Dies and The World Is Not Enough. Pictures of these are also attached below.
If anyone owns any of these ties and would be willing to lend them to T&A for a brief period of time, or knows the whereabouts of any of them, we would forever be in your debt.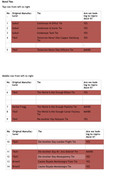 And here are the Promotional ties that we are looking to track down: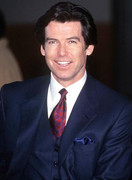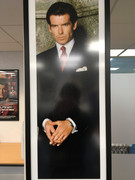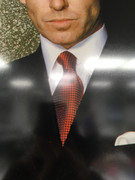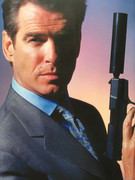 We are aiming for nothing less than perfection with every example, which is a high bar to reach. However, by reaching out to the Bond community, we are hoping that we can create something magical for every 007 fan.
Many thanks for your interest, and please PM me if you can help us out in this major endeavour.
Blair