Tom Ford Quantum Of Solace Ties Special Order - Ties in production, despatch imminent
007JBDCMWR
Posts: 2,493
MI6 Agent
OK guys
So the Skyfall tie project took about a year from initial discussions to ties arriving... But it did run very smoothly and proved that the unique TF ties still hold our hearts and attention.
I must stress a few things about this next proposed project...
It has not been sanctioned yet.
If we do run it will likely be to similar timescales.
Bear in mind it will land for payments around the time of B25 release (pertinent as other items from B25 could be floating the market).
SA width is 9cm / 3.5inches so 20% more fabric per tie. My guess is this will be reflected in the price but also means hopefully about 40 orders per tie will see the project green light...
However, these ties are my absolute faves and pretty rare. Most of us are even unsure if we have the right ones in some cases due to the amazing finishes...
So this post is to set out on 2 routes.
1. Start a committed list of intent for each tie. Likely we would need around 40 of each to make the production and fabrication costs viable.
2. To collect both the official costume cards and then a full set of confirmed correct ties for the guys in Milan to replicate exactly. So we will know we have the SA exact ties. If anyone has either cards or ties please pm me.
Thanks to some members for pictures and offers of their ties already, I'll be in touch gents...
So, heres each tie (pics "borrowed" from Iconic Alternatives site)
PTS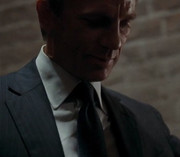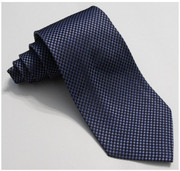 London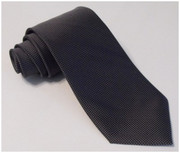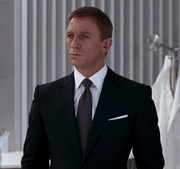 Bolivia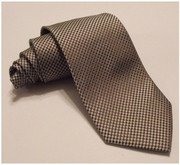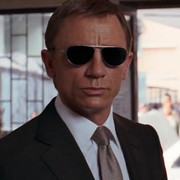 Greene Party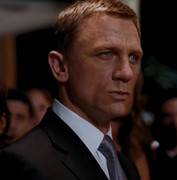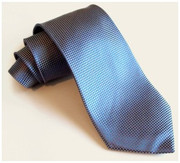 Kazan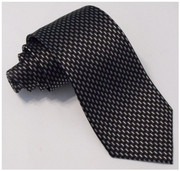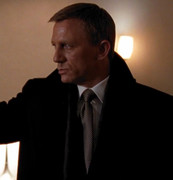 So lets start a list
PTS
1. 007JBDCMWR
London
1. 007JBDCMWR
Bolivia
1. 007JBDCMWR
Greene Party
1. 007JBDCMWR
Kazan
1. 007JBDCMWR
Skewered, one sympathises...

1. CR. 2. TSWLM. 3. LTK. 4. GF. 5. SF.